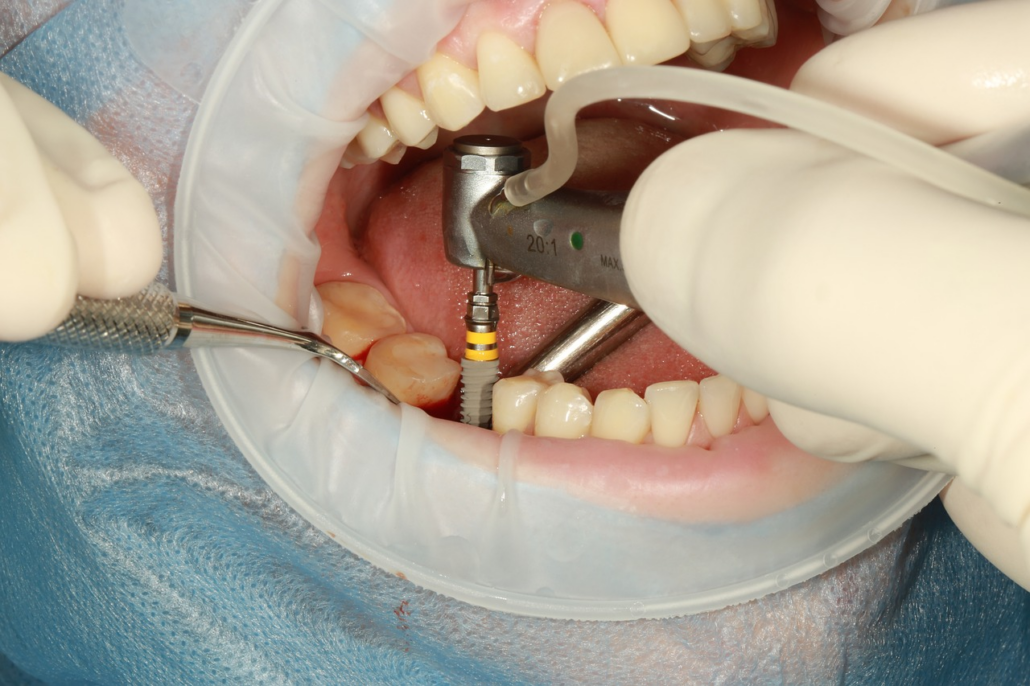 If you've ever experienced the loss of a tooth, you know the impact it can have on your self-esteem and overall oral health. Dental implants have revolutionized the field of dentistry, offering a permanent solution to restore your smile and confidence.
This comprehensive guide will explore the experts behind these life-changing procedures and help you choose the right professional for your dental implant journey.
What Are Dental Implants? A Closer Look at Your Tooth's Best Friend
Before diving into the world of dental implant professionals, let's briefly explore what dental implants are. Dental implants are artificial tooth roots made of titanium that are surgically placed into the jawbone.
These implants serve as sturdy anchors for replacement teeth, such as crowns, bridges, or dentures. The result? A natural-looking, comfortable, and functional smile that can last a lifetime.
Benefits Of Dental Implants: Beyond Just a Beautiful Smile
The advantages of dental implants go beyond mere aesthetics. These remarkable tooth replacements offer several benefits, including:
Restored Confidence
Say goodbye to self-consciousness about missing teeth and hello to a confident smile that radiates positivity.
Enhanced Oral Health
Dental implants prevent bone loss and maintain the integrity of your jawbone, promoting better oral health in the long run.
Improved Speech
Unlike ill-fitting dentures, dental implants keep your teeth securely in place, allowing you to speak with clarity and ease.
Optimal Comfort
Dental implants become a seamless part of your mouth, eliminating the discomfort associated with traditional dentures.
Longevity
Dental implants can last a lifetime with proper care, making them a wise and cost-effective investment.
Who Performs Dental Implant Procedures? Unveiling the Experts Behind the Magic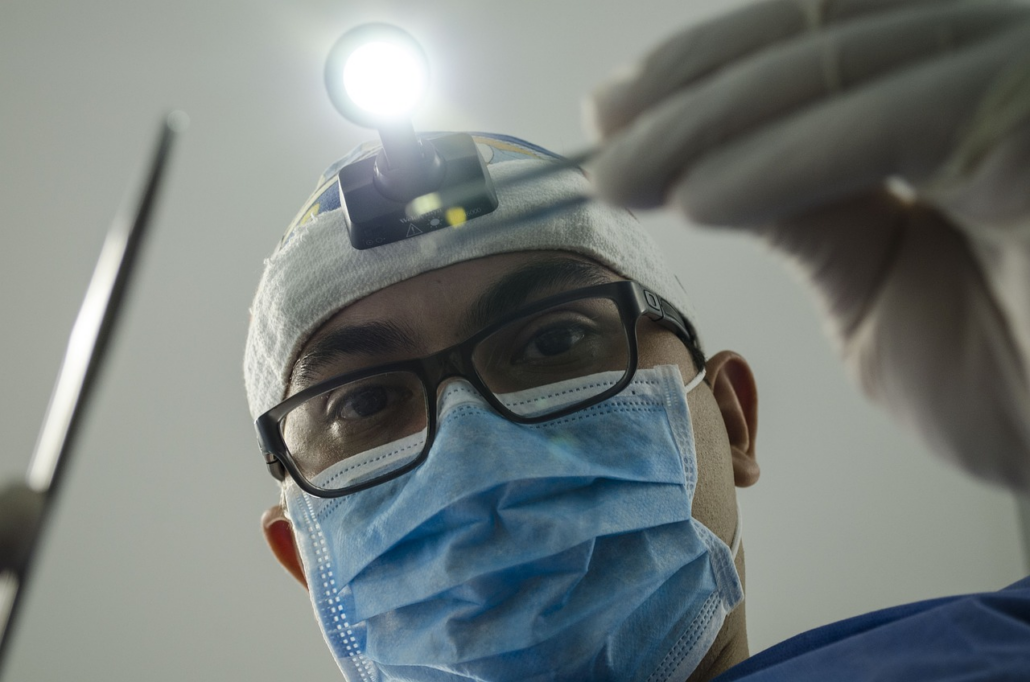 Now that we understand the wonders of dental implants, let's unveil the experts responsible for making these dental miracles happen.
Dentists Specializing In Dental Implants: Your Smile Architects
Dentists play a crucial role in the world of dental implants. These skilled professionals have undergone specialized training and have the knowledge to assess your oral health, create a personalized treatment plan, and execute the dental implant procedure with precision.
Moreover, they also play a significant role in crafting the perfect smile through other cosmetic procedures, such as veneers.
Oral Surgeons And Dental Implants: The Masters of Surgical Precision
Oral surgeons are specialists who have completed extensive training in surgical procedures, including dental implant placements. When complex cases arise, or there is a need for bone grafting, these masters of surgical precision step in to ensure the success of your dental implant procedure.
Additionally, oral surgeons are experts in other restorative procedures like crowns, ensuring that your oral health is cared for.
Periodontists And Dental Implants: Guardians of Your Gum Health
Periodontists focus on the health of your gums and the supporting structures around your teeth. They are experts in treating gum disease and have specialized knowledge in dental implant therapy.
When it comes to safeguarding the foundation of your dental implants, periodontists are your go-to professionals. Furthermore, they are skilled in dental cleanings and gum treatments, ensuring that oral hygiene is in excellent condition.
Choosing The Right Professional For Your Dental Implant Procedure: A Critical Decision
Selecting the right professional for your dental implant procedure can make all the difference in the outcome of your treatment. When making this critical decision, consider the following factors:
Experience and Credentials: Look for a dental professional with extensive experience and relevant credentials in dental implantology and other related procedures like veneers, crowns, and dental cleaning.
Patient Reviews and Testimonials: Read reviews and testimonials from previous patients to gauge the quality of care and satisfaction levels in all aspects of dental care.
Advanced Technology: Choose a dental practice that utilizes modern technology for accurate diagnosis and precise implant placement, as well as for other cosmetic and restorative procedures.
Personalized Approach: Opt for a professional who takes the time to understand your needs and creates a customized treatment plan for you, encompassing all aspects of your dental health.
Financial Options: Consider a dental practice that offers flexible payment options and works with your insurance provider for all types of dental treatments.
Dental Implants at Smile Line Dentistry: Where Your Dream Smile Becomes a Reality
At Smile Line Dentistry, we take immense pride in being your partner on the journey to a perfect smile. Our team of highly skilled dentists, oral surgeons, and periodontists work together to deliver top-notch dental implant procedures tailored to your individual needs.
With cutting-edge technology, a warm and welcoming environment, and a commitment to patient satisfaction, we are dedicated to transforming lives one smile at a time.
In addition, we offer a wide range of cosmetic and restorative procedures, including veneers, crowns, and dental cleaning, to ensure that your smile remains radiant and healthy.
Schedule an appointment with us today!
Why Choose Smile Line Dentistry?
Expert Team: Our dental professionals have a wealth of experience in dental implantology and other cosmetic and restorative procedures, ensuring comprehensive care for your smile.
State-of-the-Art Technology: We utilize advanced technology for precise and efficient implant placements, as well as for other cutting-edge treatments like veneers and dental cleaning.
Personalized Care: Your needs are unique, and so is our approach. We create personalized treatment plans for every patient, encompassing all aspects of your oral health.
FAQs
Are dental crowns used in conjunction with dental implants?
Yes, dental crowns are commonly placed on top of dental implants to create a natural-looking and functional replacement tooth.
Is dental cleaning necessary for maintaining dental implants?
Regular dental cleaning is essential to ensuring the longevity and health of both your natural teeth and dental implants.
Can veneers and dental crowns be used together for a smile makeover?
Yes, combining veneers and dental crowns can result in a complete smile transformation, complementing dental implants for a stunning smile.
Conclusion: Embrace the Power of Dental Implants and Reclaim Your Smile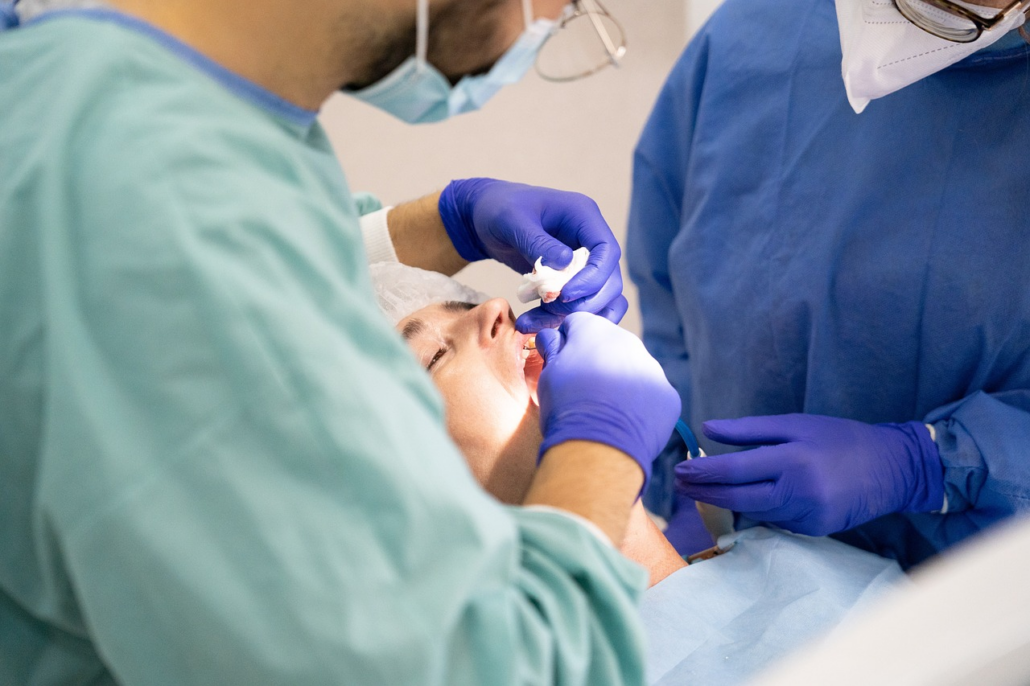 Now that you know "Who Does Dental Implants?" and the incredible benefits they offer, it's time to take action. Whether you choose a skilled dentist, an oral surgeon, or a periodontist, the key is to find a professional who understands your vision and can help you achieve the smile of your dreams.
At Smile Line Dentistry, we are ready to be your smile architects and create a masterpiece that will boost your confidence and transform your life.
Embrace the power of dental implants and let your smile shine brighter than ever before.